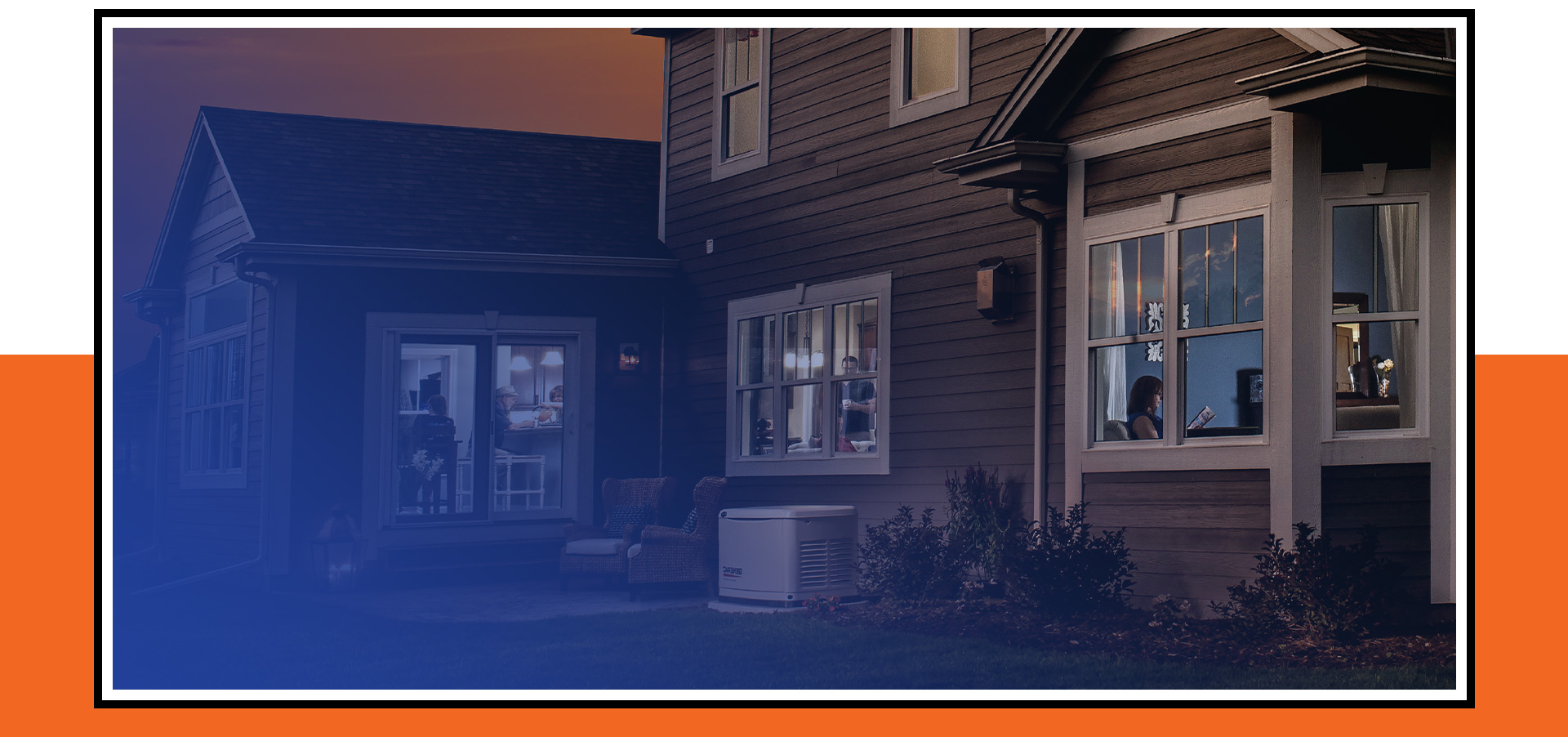 The Electricians You Need 100% SATISFACTION GUARANTEED
Since 2006, Bailey & Shipp Electric has been putting our customers first and delivering only the highest quality work to both residential and commercial clients.
Get In Touch

Generator Installation Services
Enjoy the Protection & Reliability of Whole-House Generators
Power outages on the East Coast are occurring more frequently than ever due to an expanding population and ongoing construction. Even if you feel that your home is secure because you have buried power lines, it does not guarantee that your home will not lose power.
Substations, as well as the power generated in your home, can be compromised from just one storm, which can leave you with an emergency power outage. Generators are your first line of defense against an emergency outage. The experts at Bailey & Shipp Electric can help you determine the proper generator for your home or business based on both your power needs and home or business size. We are skilled at managing all aspects of your generator install; from ordering to installation, we've got you covered.
Why Choose a Customized Generator Solution?
At Bailey & Shipp Electric, we understand that every home and homeowner's needs are unique. That's why we offer customized generator solutions to provide the best protection and reliability for your specific situation. Our team of expert technicians will assess your home's electrical needs, evaluate the available fuel sources, and recommend the best generator solution to meet your needs and budget.
Benefits of a customized generator solution include:
Optimal power output for your home's electrical needs
Increased energy efficiency
Reduced risk of power outages
Enhanced safety and security for your home and family
Long-term cost savings on electricity bills and generator maintenance
Whether you need a whole-house generator or a portable generator solution, our team is dedicated to providing the highest quality service and solutions for your home. Contact us today to learn more about our customized generator solutions!
Let us help! Contact us today to schedule an appointment with our generator installation services. We go to great lengths to stay on the cutting edge of our field to bring you the best techniques and technologies that the industry has to offer.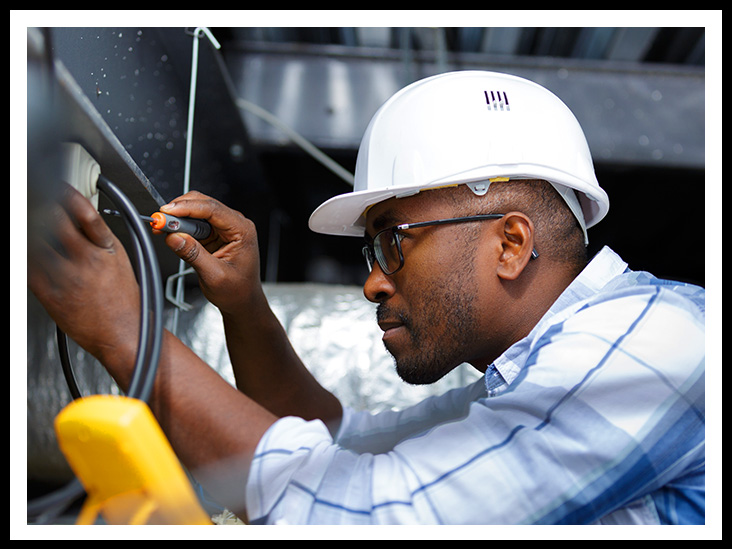 CUSTOMER SERVICE

When we say the customer comes first, we mean it. We treat each of our customers with the care they deserve to be treated.

FULLY STOCKED

Our trained technicians drive fully stocked vans so they always have the proper parts to fix whatever problem you may have.

Safety

A vital element of all electrical work is safety. Our customers and employees matter to us and ensuring both their safety and yours is important to us.

Quality Guarantee

We give 100% to each job, big or small! As a testament to that, all our services are backed by our 100% satisfaction guarantee.

Licensed and Trained

Our technician go through a rigorous training and receive upgraded training throughout the year, keeping them up on all the latest codes and procedures.

24/7 EMERGENCY SERVICE

We're standing by ready to help you no matter what time an electrical emergency strikes. If you have an emergency, we're available 24/7!

TOP TEAM

From the office to the technicians that service your home or business you know you have the right team behind you.
Whole house generators come in all sizes. Some are small enough to keep the essential power on during a storm, and some are large enough to power an entire house. Our generator experts will help you figure out exactly which type works best for your home or business. We are proud to be certified installers for Briggs and Stratton, Generac Generators, and Kohler Generators.
Types of Fuel
Most generators are fueled by either propane or natural gas. Diesel fuel may be needed for larger commercial buildings which require a larger generator. Rely on the experts at Bailey & Shipp to help you choose the most appropriate generator for your home or business.
Turnkey Generators
Bailey & Shipp Electric is proud to offer generator installation services as part of our turnkey generator solutions. We understand the importance of having a reliable generator in times of power outages, and we make it our mission to provide quality generator solutions that meet your needs and budget. Our team of experienced technicians will take care of everything from generator selection, delivery, and setup, to maintenance and repairs. With Bailey & Shipp Electric's turnkey generator solutions, you can rest assured knowing that your home or business will have the uninterrupted power you need when you need it most.
Standby vs. Portable Generators
Standby generators are larger units that require professional installation because they operate on natural gas, propane, or diesel fuel. They offer greater power output than portable models and automatically turn on when electrical power fails due to bad weather or other external factors. The generator's automatic start-up ensures you won't even notice the disruption of electricity - making them an ideal choice for homes and businesses where an uninterrupted power supply is critical.
On the other hand, portable generators are excellent for providing temporary power when on vacation or during emergencies. They are powered by gasoline and are generally smaller and more lightweight than standby models, making them easier to transport and install. They can be used to power lights, small appliances, tools, etc.
Call Us Today for Generator Services!
For more information give us a call at (410) 457-3507 we are standing by ready to take your call! We proudly serve customers in Bowie, Potomac, Chesapeake, Annapolis, Columbia, and Washington D.C.
Amazing Service!

"After phoning Bailey and Shipp Electric this morning after we lost a wall of sockets yesterday afternoon, I was amazed when I got a call from Ricky, one of their courteous and talented technicians, that he was on his way only hours later!"

- Melanie T.

Exceptional Service!

"As usual, john did a great job. We just moved here to a new (to us) home and it's been great to have honest people come in over the last few months to repair and replace things that have come up."

- Rachel W.

Very Impressed!

"Bailey & Shipp provided excellent service from the initial call through the completion of services. Bob was very helpful and was able to work with me to get me scheduled and his follow-up to secure my appointment was impressive."

- Royce T.

Excellent Service!

"Excellent provider of electrical systems and repairs...good communication."

- Bill H.

Experience Is Great!

"I have worked with Bailey & Shipp Electric on several projects over the last few years. Each experience has been great. Right off the bat the person who answers the phone, Bob, is knowledgeable and professional."

- Scott O.