Local Hot Tub Wiring Services
Safe & Effective Wiring for Hot Tubs in Maryland, Northern Virginia & D.C.
When you are seeking dependable hot tub wiring services, you can find all the answers you need with our helpful technicians. We're skilled at installing and hooking up hot tubs, as well as handling any problems that might be occurring in your current system. To save you both time and money, our trucks are stocked with all the parts and tools to tackle any project, and we are available nights and weekends to accommodate your schedule.
We have been proudly serving each and every one of our loyal guests since 2006 and treat our community with the utmost respect and care. Our experts truly care about the individual needs of all of our clients, which is why you can count on receiving the very best customer service in the industry with Bailey & Shipp Electric for all your hot tub services in Columbia, Bowie, Washington D.C., or beyond.
Hot Tub Hook-Ups You Can Count On
There are few things as enjoyable as preparing to settle down and relax in your hot tub with friends and family members after an exhausting day at work. However, before you can get started with picking out the perfect model that matches your ideals in terms of style and structure, it is essential to reach out to professional electricians to make sure that the hook-up itself is properly set up. Hot tubs and pools require a lot more electricity to power them than your standard outlet can provide. This is why they can only be hardwired by experienced contractors for safety reasons.
During the hook-up process, you can count on our qualified experts to:
Check that you have the right amount of power supply
Ensure that the plug sockets are completely waterproof
Install necessary GFCI protection
Examine the external cables to check for protective ducting
Make sure that the hot tub is not sharing a supply of power with other large appliances
Contact us now by calling (410) 457-3507 so that you can be relaxing in no time with the help of our hot tub experts in Annapolis, Bowie, Chesapeake, or beyond.
CUSTOMER SERVICE

When we say the customer comes first, we mean it. We treat each of our customers with the care they deserve to be treated.

FULLY STOCKED

Our trained technicians drive fully stocked vans so they always have the proper parts to fix whatever problem you may have.

Safety

A vital element of all electrical work is safety. Our customers and employees matter to us and ensuring both their safety and yours is important to us.

Quality Guarantee

We give 100% to each job, big or small! As a testament to that, all our services are backed by our 100% satisfaction guarantee.

Licensed and Trained

Our technician go through a rigorous training and receive upgraded training throughout the year, keeping them up on all the latest codes and procedures.

24/7 EMERGENCY SERVICE

We're standing by ready to help you no matter what time an electrical emergency strikes. If you have an emergency, we're available 24/7!

TOP TEAM

From the office to the technicians that service your home or business you know you have the right team behind you.
The Importance of Seeking Troubleshooting Support Right Away
Are you puzzled by the fact that your hot tub does not immediately turn on every time, or have you noticed that the electrical connection at the outlet keeps wiggling back and forth?
When this occurs, the best-case scenario is that the connection will break off or lose all functionality, resulting in a costly replacement that could have been avoided if you sought professional help immediately. In worst-case scenarios, however, the malfunctioning part can actually lead to a very dangerous situation. Since hot tubs utilize so much energy, the risks involved are much greater than other electrical appliances, so reach out to a specialist right away.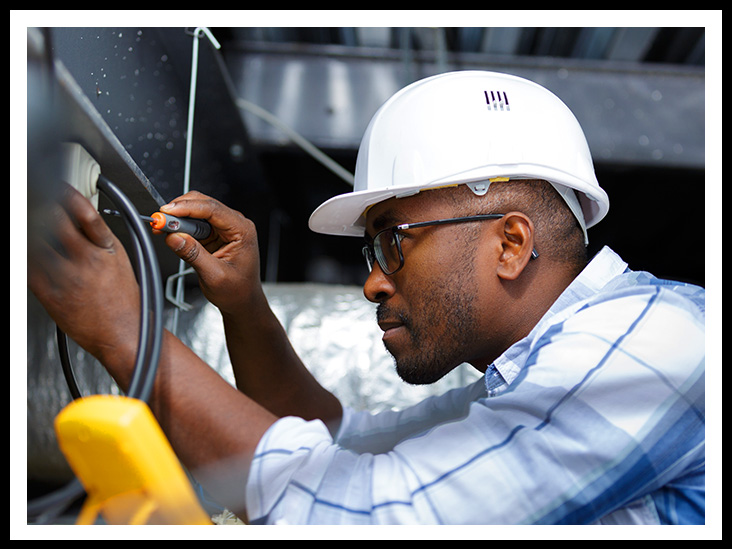 Get in touch with our knowledgeable experts at Bailey & Shipp Electric today at (410) 457-3507 or contact us online to ask any questions you may have about our local hot tub wiring services.
Amazing Service!

"After phoning Bailey and Shipp Electric this morning after we lost a wall of sockets yesterday afternoon, I was amazed when I got a call from Ricky, one of their courteous and talented technicians, that he was on his way only hours later!"

- Melanie T.

Exceptional Service!

"As usual, john did a great job. We just moved here to a new (to us) home and it's been great to have honest people come in over the last few months to repair and replace things that have come up."

- Rachel W.

Very Impressed!

"Bailey & Shipp provided excellent service from the initial call through the completion of services. Bob was very helpful and was able to work with me to get me scheduled and his follow-up to secure my appointment was impressive."

- Royce T.

Excellent Service!

"Excellent provider of electrical systems and repairs...good communication."

- Bill H.

Experience Is Great!

"I have worked with Bailey & Shipp Electric on several projects over the last few years. Each experience has been great. Right off the bat the person who answers the phone, Bob, is knowledgeable and professional."

- Scott O.
Let Our Team Help Your Home and Business Today