Installing & Repairing Switches & Dimmers
Expert Electrician in Maryland, Northern Virginia & D.C.
If you are searching for an electrical company that can tackle a wide range of issues in your home, you have come to the right place. Our technicians can handle everything from wiring an electrical panel to installing a ceiling fan, and we are skilled at matching the appropriate technician to each job. This is how you know that even some of the smallest but most complex parts of your electrical system, such as your switches and dimmers, will be treated with the most superior workmanship. Our highly qualified and professionally trained electricians treat every individual as their number one priority and will help you find the best solutions for installing and repairing switches and dimmers in Northern Virginia, Maryland, and D.C.
Contact us now at (410) 457-3507 so that our caring technicians at Bailey & Shipp Electric can keep your house both safe and functional every day of the year. Call our team in Annapolis, Columbia, or Bowie today!
Installations Done Right the First Time
Your home is full of all types of receptacles and electrical fixtures, from GFCI devices to duplex outlets to motion sensors, and many more besides these. Amongst all of these essential components, it is critical to ensure that your switches and dimmers are installed the right way from the beginning.
Although they may be small, these pieces are what allow you to instantly access your lighting systems, ceiling fans, and other electrical appliances. A properly working switch, particularly one that is smart-powered or automatic, will not only save you money from wasted energy but can preserve your home from fires. This is why you should never attempt to install dimmers or switches on your own, but always contact reliable professionals to get the work done.
CUSTOMER SERVICE

When we say the customer comes first, we mean it. We treat each of our customers with the care they deserve to be treated.

FULLY STOCKED

Our trained technicians drive fully stocked vans so they always have the proper parts to fix whatever problem you may have.

Safety

A vital element of all electrical work is safety. Our customers and employees matter to us and ensuring both their safety and yours is important to us.

Quality Guarantee

We give 100% to each job, big or small! As a testament to that, all our services are backed by our 100% satisfaction guarantee.

Licensed and Trained

Our technician go through a rigorous training and receive upgraded training throughout the year, keeping them up on all the latest codes and procedures.

24/7 EMERGENCY SERVICE

We're standing by ready to help you no matter what time an electrical emergency strikes. If you have an emergency, we're available 24/7!

TOP TEAM

From the office to the technicians that service your home or business you know you have the right team behind you.
Signs It Is Time to Schedule Repairs
Since switches and dimmers are not the most noticeable parts of your electrical system, it can sometimes be easy for homeowners to miss that something is wrong. This is a dangerous problem, however, since broken switches can lead to possible safety hazards. Because ignoring malfunctioning switches and dimmers can have serious consequences, you should always be aware of the warning signs, so you can quickly arrange for repairs.
Never hesitate to call for emergency support if you ever notice suspicious signs such as:
Switches that create sparks when they are turned off and on
Dimmers and switches which feel warm to the touch, whether or not you have used them recently
Devices that are oddly noisy whenever you turn them on or off
Dimmers and switches that have difficulty clicking fully into place
Your lights appear to go off after your switch is turned off, but then continue to use electricity
The lights flicker whenever you use the switches and dimmers
When you notice that any of these issues are occurring on your property, there is no time to waste, so seek out professional support in securing or replacing any old or loose dimmers and switches in your home.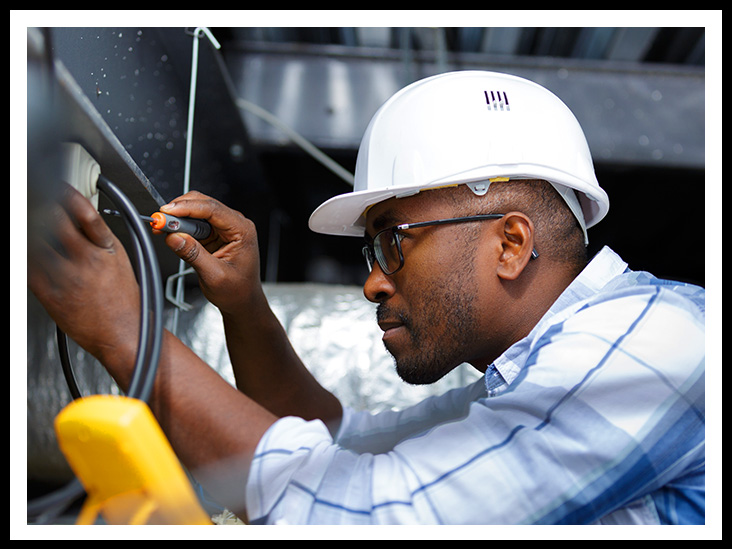 Amazing Service!

"After phoning Bailey and Shipp Electric this morning after we lost a wall of sockets yesterday afternoon, I was amazed when I got a call from Ricky, one of their courteous and talented technicians, that he was on his way only hours later!"

- Melanie T.

Exceptional Service!

"As usual, john did a great job. We just moved here to a new (to us) home and it's been great to have honest people come in over the last few months to repair and replace things that have come up."

- Rachel W.

Very Impressed!

"Bailey & Shipp provided excellent service from the initial call through the completion of services. Bob was very helpful and was able to work with me to get me scheduled and his follow-up to secure my appointment was impressive."

- Royce T.

Excellent Service!

"Excellent provider of electrical systems and repairs...good communication."

- Bill H.

Experience Is Great!

"I have worked with Bailey & Shipp Electric on several projects over the last few years. Each experience has been great. Right off the bat the person who answers the phone, Bob, is knowledgeable and professional."

- Scott O.
Let Our Team Help Your Home and Business Today