Recessed Lighting Installation
Serving Residents of Maryland, Northern Virginia & D.C.
At Bailey & Shipp Electric, we specialize in professional recessed lighting installation services in Bowie, MD. Recessed lighting offers a sleek and modern lighting solution that can transform the ambiance and functionality of any room.
With our expertise and attention to detail, we can help you enhance your home's aesthetic appeal while providing efficient and effective lighting. Whether you're looking to upgrade your existing lighting or install recessed lights in a new construction project, our team is here to deliver exceptional results.
Our highly qualified and trained technicians at Bailey & Shipp Electric are experts in the installation of recessed lighting in Annapolis, Bowie, Chesapeake, Columbia, Potomac, Washington D.C., or beyond!
---
Contact us today to schedule a consultation and take the first step toward enhancing your home's lighting and ambiance.
---
What Are the Benefits of Recessed Lighting?
Have you considered the many benefits of recessed lighting? There are quite a few great reasons to choose this type of lighting for all sorts of interior spaces. If you're thinking about adding this type of lighting to your home or business, then you've come to the right place.
The advantages of recessed lighting include:
Versatile Lighting Design: Recessed lighting provides a clean and minimalist look that complements any interior design style. It allows you to create various lighting effects, such as ambient, accent, or task lighting, by strategically placing the fixtures throughout your space.
Space-Saving Solution: Unlike traditional lighting fixtures that can take up valuable wall or floor space, recessed lights are installed directly into the ceiling, making them an ideal choice for rooms with limited space or low ceilings.
Improved Energy Efficiency: Recessed lighting fixtures are available in energy-efficient options, including LED lights. LED lights consume less energy than traditional bulbs, resulting in lower energy bills and reduced environmental impact.
Enhanced Visual Appeal: Recessed lights offer a sleek and unobtrusive lighting option that allows other design elements in your space to take center stage. They provide a clean, uncluttered appearance, emphasizing architectural features, artwork, or focal points within a room.
CUSTOMER SERVICE

When we say the customer comes first, we mean it. We treat each of our customers with the care they deserve to be treated.

FULLY STOCKED

Our trained technicians drive fully stocked vans so they always have the proper parts to fix whatever problem you may have.

Safety

A vital element of all electrical work is safety. Our customers and employees matter to us and ensuring both their safety and yours is important to us.

Quality Guarantee

We give 100% to each job, big or small! As a testament to that, all our services are backed by our 100% satisfaction guarantee.

Licensed and Trained

Our technician go through a rigorous training and receive upgraded training throughout the year, keeping them up on all the latest codes and procedures.

24/7 EMERGENCY SERVICE

We're standing by ready to help you no matter what time an electrical emergency strikes. If you have an emergency, we're available 24/7!

TOP TEAM

From the office to the technicians that service your home or business you know you have the right team behind you.
The biggest benefit of recessed lighting is that it is practically hidden, meaning no need for obstructive light fixtures or lamps. Unlike track lighting or ceiling fixtures, these types of lights are the only type available that hide away and fit into virtually any type of décor.
Another great benefit of these lights is that they are available as sealed units; these can be installed safely in many areas, such as shower stalls, where excess moisture in the environment would prove problematic.
How to Choose the Right Recessed Lighting for Your Home
When it comes to recessed lighting installation, selecting the right fixtures can greatly impact the overall aesthetic and functionality of your space. At Bailey & Shipp Electric, we understand that the choices can be overwhelming, which is why we are here to help you make informed decisions.
Consider the following factors when choosing recessed lighting for your home:
Lighting Goals: Start by identifying your lighting goals for each room. Do you want to create a warm and cozy ambiance in the living room? Or do you need bright and focused lighting for the kitchen? Understanding the desired lighting effect will guide you in selecting the appropriate brightness level and beam angle for your recessed lights.
Room Size and Ceiling Height: The size of the room and ceiling height play a crucial role in determining the number and spacing of recessed lights. Larger rooms may require more fixtures to ensure even lighting distribution, while smaller spaces may need fewer fixtures. Additionally, consider the ceiling height, as taller ceilings may require specialized fixtures to provide adequate illumination.
Trim Styles: Recessed lighting comes with various trim styles that can enhance the visual appeal of your space. Choose from options such as baffle trim, reflector trim, or adjustable trim to achieve the desired look. Each trim style offers different lighting effects and can complement different interior design styles.
Energy Efficiency: Opting for energy-efficient recessed lighting not only reduces your carbon footprint but also saves you money on energy bills. LED recessed lights are a popular choice due to their long lifespan, low energy consumption, and high-quality light output. Consider selecting LED fixtures to maximize energy efficiency and minimize maintenance needs.
Dimming Capability: Adding dimmers to your recessed lighting allows you to adjust the light intensity to create the desired ambiance. Dimming capabilities provide flexibility and control over the lighting levels in various situations, such as entertaining guests, watching movies, or relaxing in a tranquil setting.
Compatibility with Smart Home Systems: If you have a smart home system or plan to integrate one in the future, consider choosing recessed lighting fixtures that are compatible with your system. Smart lighting allows you to control your lights remotely, set up schedules, and create personalized lighting scenes to suit your lifestyle.
Expert Advice: Don't hesitate to consult with our experienced electricians at Bailey & Shipp Electric. We have extensive knowledge of different recessed lighting options and can provide valuable insights based on your specific requirements. We will guide you through the selection process, ensuring that the chosen fixtures meet your lighting needs and align with your style preferences.
By considering these factors and working closely with our team, you can make confident decisions that will result in a beautifully illuminated space that meets your unique needs and enhances the overall ambiance of your home.
Call Bailey & Shipp Electric for All Your Recessed Lighting Needs
Transform your space with elegant and efficient recessed lighting installation by Bailey & Shipp Electric. Contact us today to schedule a consultation and take the first step toward enhancing your home's lighting and ambiance.
If you're considering adding recessed lighting to your home or business, we are the experts to call. We treat our customers like family and understand the importance of having a capable company perform this type of job correctly and safely.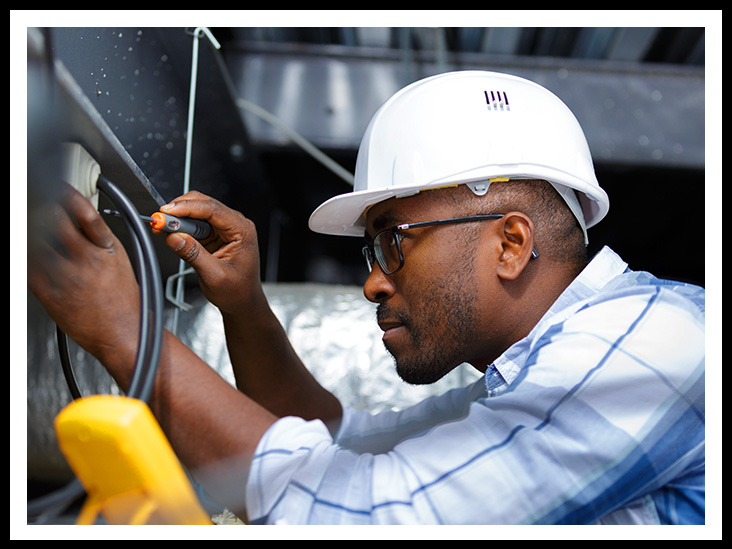 Amazing Service!

"After phoning Bailey and Shipp Electric this morning after we lost a wall of sockets yesterday afternoon, I was amazed when I got a call from Ricky, one of their courteous and talented technicians, that he was on his way only hours later!"

- Melanie T.

Exceptional Service!

"As usual, john did a great job. We just moved here to a new (to us) home and it's been great to have honest people come in over the last few months to repair and replace things that have come up."

- Rachel W.

Very Impressed!

"Bailey & Shipp provided excellent service from the initial call through the completion of services. Bob was very helpful and was able to work with me to get me scheduled and his follow-up to secure my appointment was impressive."

- Royce T.

Excellent Service!

"Excellent provider of electrical systems and repairs...good communication."

- Bill H.

Experience Is Great!

"I have worked with Bailey & Shipp Electric on several projects over the last few years. Each experience has been great. Right off the bat the person who answers the phone, Bob, is knowledgeable and professional."

- Scott O.
Let Our Team Help Your Home and Business Today